External Relations Department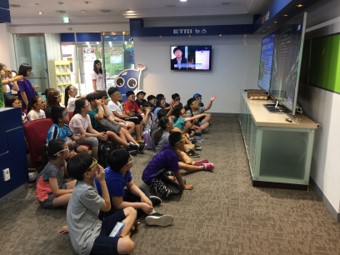 The External Relations Department manages overall public promotion of outstanding research results. Our ultimate goal is to spread and expand the scientific culture to the public via domestic and global channels.
We will actively promote the technology developed by ETRI researchers.

In the era of the Fourth Industrial Revolution, gaining technological initiative became crucial to lead this new era. As a result, ETRI employees are working hard on research and development to become a leading organization in the fourth industrial revolution.

Our External Relations Department will strengthen public relations to maximize the value of ETRI brand through strategic promotion. In addition, we will contribute to the development of the national economy by communicating with the people and providing information to customers.

We will do our best to make ETRI, the leading research institute in ICT.

Executive DirectorJai-Ho Kim
External Relations Department