Wireless sensor network based ground displacement data transmission technology in tunnel
Writer

master

Date

2017.03.10

Hits

718

File
Wireless sensor network based ground displacement data transmission technology in tunnel
Ground displacement data analysis system provides measurements of accurate

changes such as ground pressure, load, stress, and aging based on displacement

sensor. Real time gathering of sensing information using ubiquitous sensor

network technology to analyze and manage ground displacement.




Transmit ground displacement data to long-distance area (more than 1km) using

900MHz band wireless sensor network in tunnel.




Use unlicensed frequency 900MHz band (902MHz ~ 928MHz) for outdoor longdistance

transmission.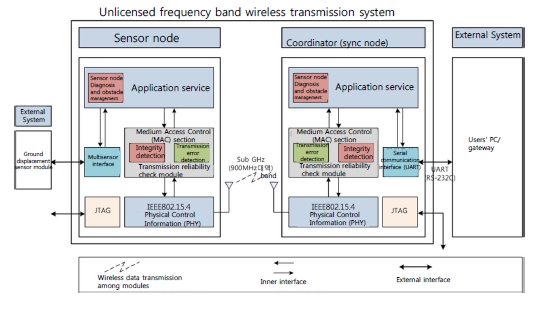 Contact Info.: Su-Jin Youn, +82-42-860-5092, sjy@etri.re.kr